On Friday, I shared this picture on my Facebook page: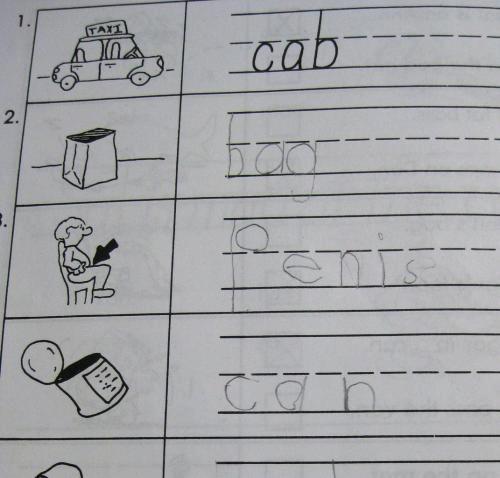 I can't take credit for it (thankfully!), but I could totally see my 9-year-old doing the same thing on a spelling test.
In the same vein, I'm sharing a story from Friday night.
It was a beautiful fall evening in Michigan. My family was attending the high school football game. The air was crisp and electric, what with the band, the football players, and a million hormone-filled teenagers roaming around.
At one point, someone in the student section blew up a giant inflatable penis and starting tossing it around. There was a lot of hooting and hollering.
Will, 9, started laughing. He stood up and pointed at the giant penis.
"I think I know what that is!" he exclaimed.
My bad mom thoughts:
1. Will! Sit down! Don't point. Look away, LOOK AWAY!
and then
2. Did he say "I think I know what that is"?? Shouldn't he know what that is???