Today I'm excited to be sharing a guest post over at Adrienne's hilarious and sweet blog, The Mommy Mess.
Come check out my Top 5 Mommy Messes.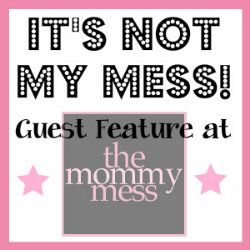 A big thanks to Adrienne for having me over!
After you check out my guest post, stick around and read about Adrienne's life as a wife, mother, homeschooler, and all-around cool gal. I hope you find her writing as funny and touching as I do!