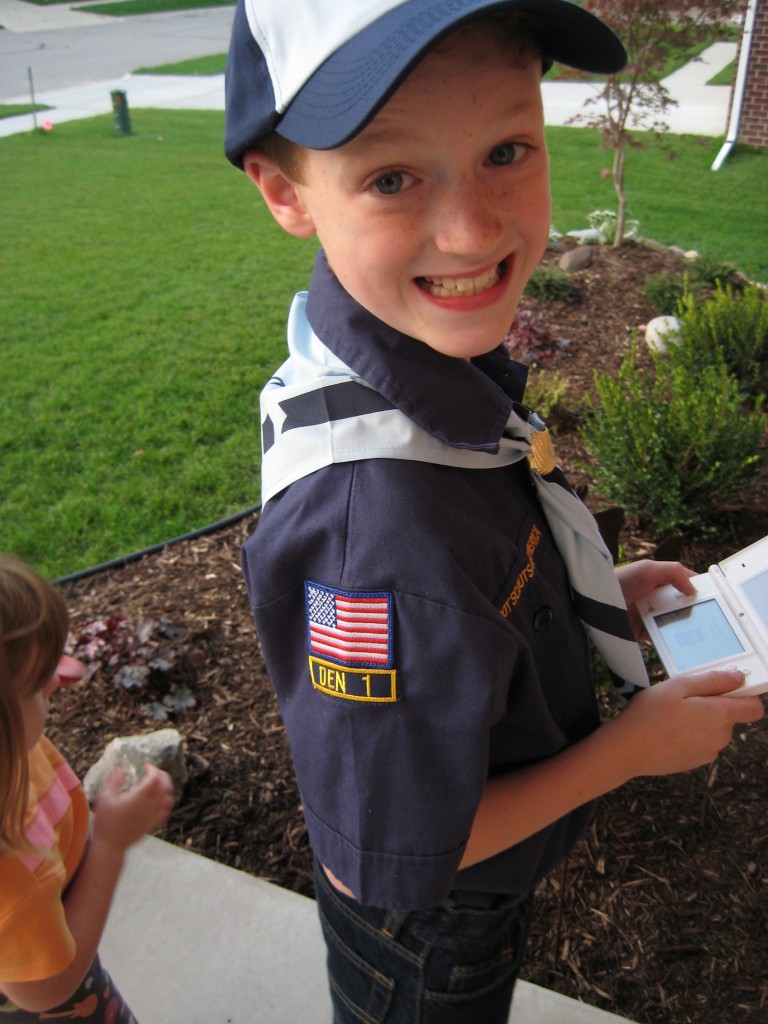 Will's in his fourth year of Scouts and–even if I haven't gotten around to sewing on all the patches–we do enjoy it. I see him learning a lot from his participation in this group and making some very good friends.
At the last meeting, the dads were asked to share about their school years.
My husband and a few others talked about elementary school.
Others talked about middle school and high school.
Finally, some talked about college.
Will listened attentively through the whole thing, but REALLY perked up during the college talk.
"I went to Western Michigan," said one of the dads. He mentioned the Freshman Fifteen and explained how he gained it: "Because there was an all-you-can-eat soft serve ice cream machine in the cafeteria!"
At this point, drool dripped from Will's mouth. He nearly passed out from the thought of all-you-can-eat ice cream.
Suddenly, he has an insatiable interest in Western Michigan University. Hmm.
We have booked a walking tour of Western Michigan for summer 2020. Also, I am currently tracking tuition costs for this university and–more importantly–room and board. Go Western Michigan Broncos!
How did you pick your college?