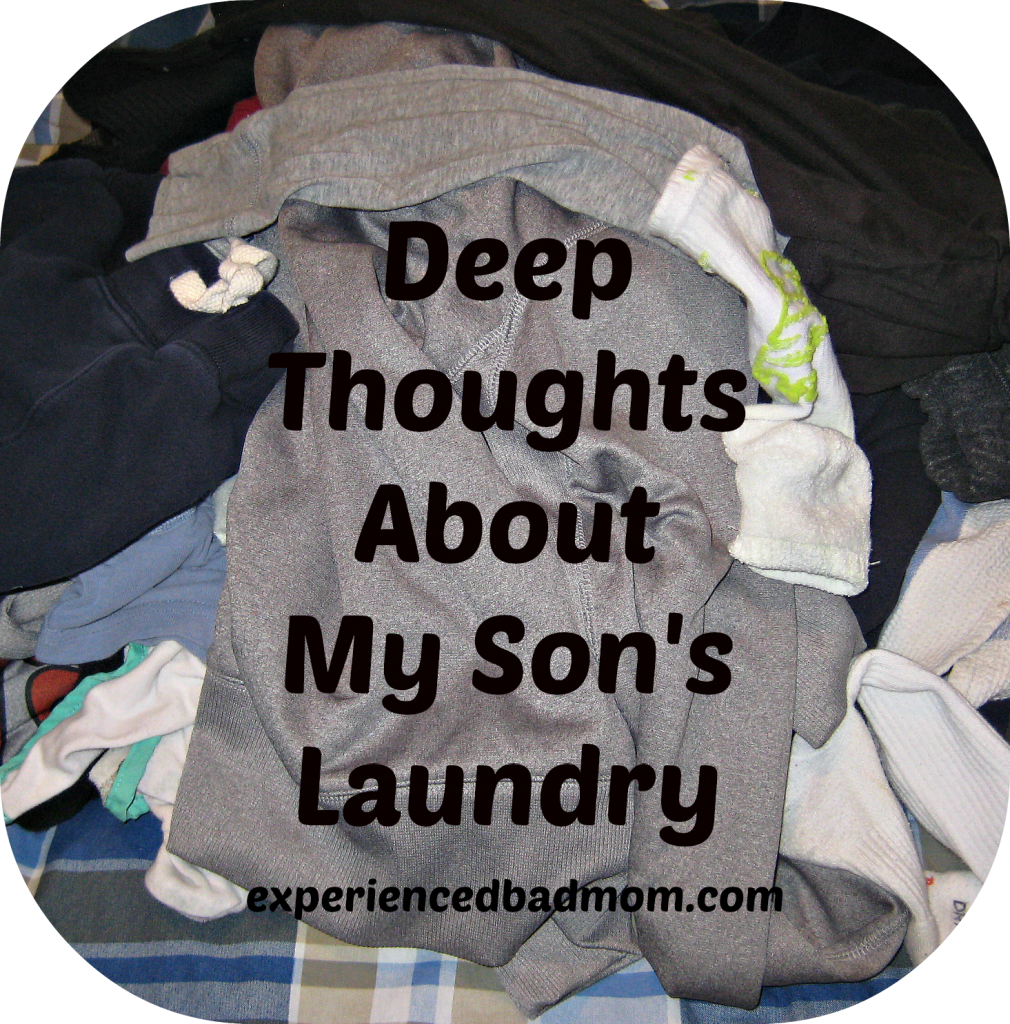 The pile swarms in front of my eyes. Twisted, tangled socks taunt me. So do pants with no knees. It's laundry day for my 10-year-old. And here's what I think:
1. How many times have I told him to turn his socks right side out?
2. How many socks can one ten-year-old wear anyway?
3. Does he have ANY pants with the knees still intact?
4. Which one of these pairs of pants is the one that's too short? I need to pull them out for the donation pile.
5. What's that? Blood! What happened? Oh, it's ketchup.
6. Why are there pen marks all over this sweatshirt? Who draws on his sweatshirt?
7. I'm washing every pair of sweats he owns. But what happened to all those jeans I bought him? Why does he hate the "feel" of jeans and refuse to wear them?
8. Ooo! A five dollar bill! Finders keepers!
9. This laundry hamper is bottomless. The clothes just keep going and going.
10. How many years left do I have to teach him how to do laundry before he goes to college?
Can you relate? Or do you have deeper thoughts when washing your kids' clothes?