He burps the baby. Or drives the tween to every sports practice.
He feeds the cat and he mows the grass. Given enough notice, he'll attend those mid-day school assemblies or sell Girl Scout cookies at his workplace.
He is Papa, Pa, Dada, Daddy, Father, Daddio, Dad and it is time we celebrate him.
What better way to honor the Dad in our lives by giving him one of these fantastic Father's Day gift ideas?
I Hate Kale t-shirt
My husband would proudly wear this. Notice the intricate detail of "hate" spelled in bacon strips. That's craftsmanship, right?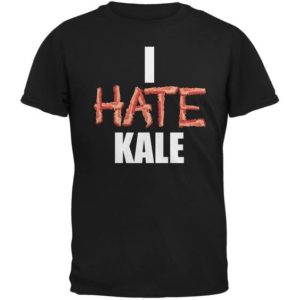 Sandal Socks
My husband would NOT proudly wear these. But, they make me laugh. Maybe he'd sport them around the house for a giggle.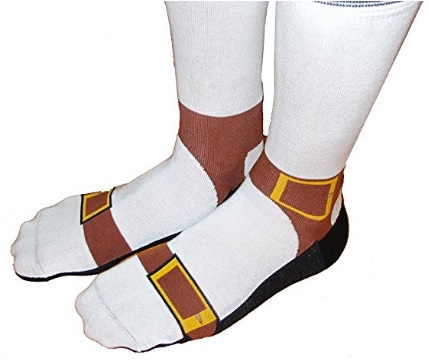 Anything related to beer
Canned. Bottled. Craft. Micro. Macro.
Whatever.
If your dad is like my dad, or the father of your children like the father of my children, then he'll like beer.
Steak or meat
My husband loves to go to the grocery store on Father's Day and pick out steaks that he then grills with gusto.
Meat + fire = Happy Father's Day.
Soap
Soap is a great idea for a Father's Day gift, especially when you've run out of other ideas. I like this brand that I saw at my local Hallmark store: Duke Cannon Supply Co.
They have fun scents like "Big A## Brick of Soap" made with Old Milwaukee beer or "Brick of Soap" modeled after soap used by GIs during the Korean War. See? They even put history in their soap and most dads like history, too.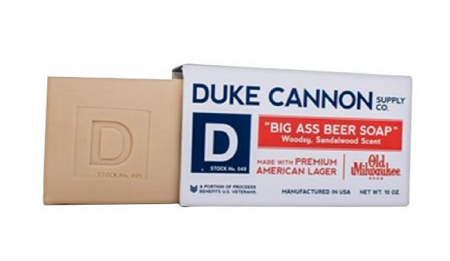 Now if you'll excuse me I have to do some shopping. I think I might spring for everything on my own list!
What's on your Father's Day gift list this year?
Disclosure: I have no disclosure to make in a disclosure statement because none of these companies paid or gave me anything. I just like this stuff.