I consider myself lucky to have both a boy and a girl. It's fun and interesting to see how different these creatures can be!
The other day I took the picture below. I had stumbled into the living room and found this scene set up by my daughter.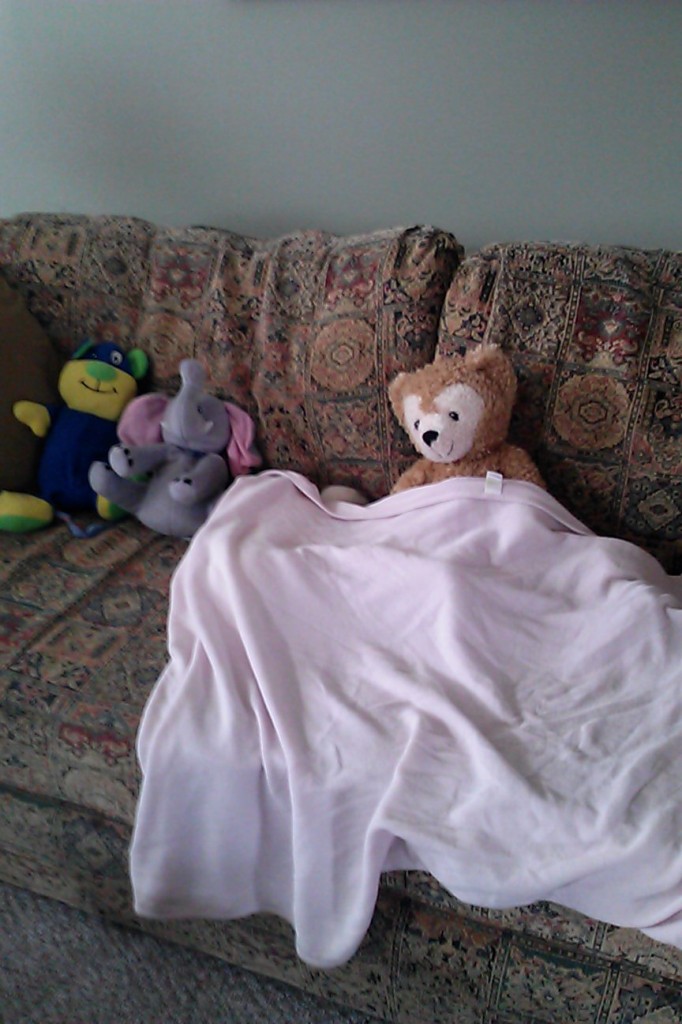 Awww, I just thought it was so sweet, and so different from the piles of cars, trucks, and diggers that my son used to leave out at that age.
But then again, there are some things my little girl plays with that just FREAK. ME. OUT.
Like this:
Or this:
This last one is a picture of Benson, her very first baby doll and the one she loves the most. When he is left lying around, it seems like he's watching me. My husband thinks he's equally creepy. We hold prayer vigils in hopes that he will stop staring at us with that open-mouthed look. We have to hide this thing late at night so he doesn't come alive and get us!
Do your kids play with anything that freaks you out?