I sense a theme!
Loyal readers know that I got some rocks for Mother's Day from my daughter Sydney, age 5. I'm happy to report that my husband got a BIG rock for Father's Day from Sydney!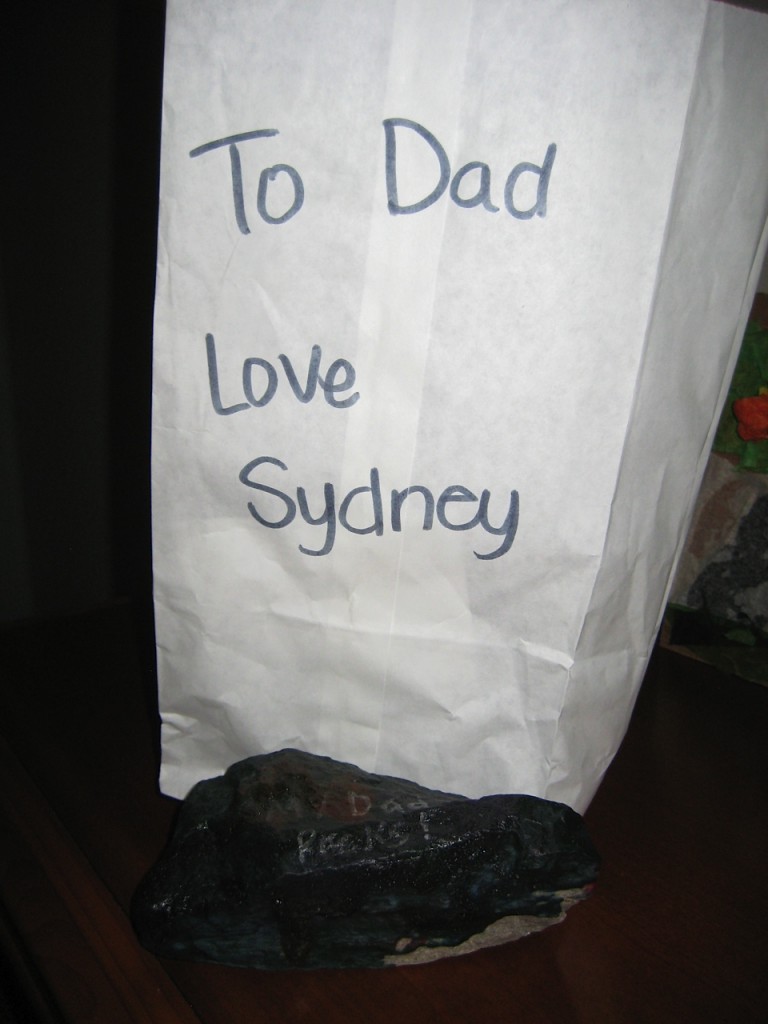 In case you can't see, she painted a rock and then a teacher wrote on it:
"My Dad Rocks!"
Awww.
Hope you and yours had a happy Father's Day out there! What were some of the presents you gave or received this Father's Day?