I have two things to share with you today regarding the ginormous bags of stuff that my children brought home at the end of the school year.
First, the bags were placed in a heap near our mudroom on the last day of school. On the very next day, my husband came home from work and said forlornly, "Gee, I was really hoping those would be taken care of by now."
Ha ha ha ha ha!
Them's fighting words, Pa! I can sue you for divorce over words like that and every mother in America would sport t-shirts that proclaimed "Team Experienced Bad Mom".
Second, I did manage to pick through one bag. And I found this: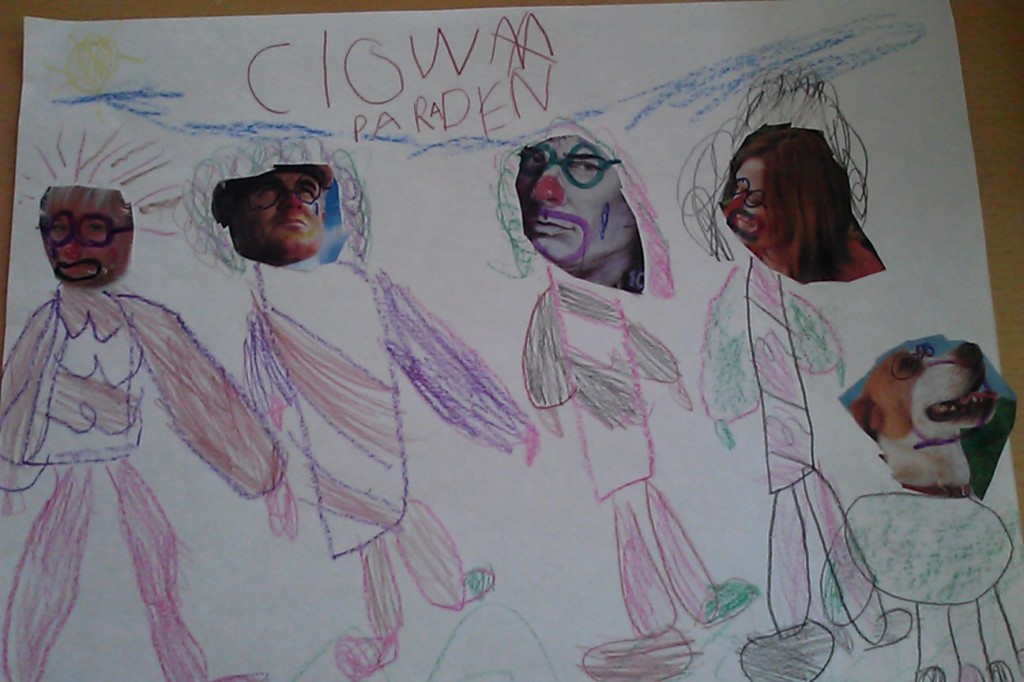 I'm frightened.
Truly. Frightened.
My beloved 6-year-old daughter created  "Clown Parade" artwork. And those clowns look EVIL. Like the fruits of the devil!
Seriously, that clown guy in the middle looks like it will jump out at me and go all Poltergeist.
Now, nobody tell her that her "Clown Parade" freaks me out, okay?
And, please, tell me that either 1) you haven't cleaned up the bag of end of school year paperwork, or 2)  it took you 3 weeks to do so, or 3) you found something worse than "Clown Parade" in your bags!