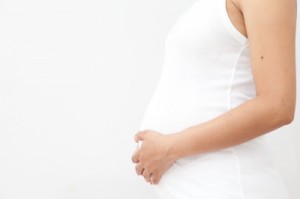 Before I start, let me give a big shout out to all the ladies out there trying and/or wanting to conceive. A dear friend who has struggled with infertility just announced her pregnancy last week and I couldn't be happier for her. I know that being pregnant at all is a gift!
That said, there is some serious craziness that occurs in your body when pregnant. Yesterday I shared my #1 Grand Supreme Most Annoying Prenancy Side Effect on Scarymommy.com: vulvar varicosities. Yes, vulvar varicosities.
Ugh.
In the same vein (ha ha), I'd like to share my other 4 most annoying pregnancy side effects:
1. Indigestion. I experienced the worst indigestion of my life while in my first trimester. How could something the size of a grain of rice make me feel so hugely bloated and full?
2. Exhaustion. No surprise here. Again, in the first trimester all I wanted to do was take a nap. They don't usually allow that at work. Or when you're home with a preschooler who wants to play, either!
3. Sciatica. This strange, shooting pain from my hip to my knee knocked me out one weekend in my second pregnancy. While caring for my son, 3 1/2. Who wanted to play all day, every day. While my husband was on a business trip. I still remember trying to play ball in the back yard with my son while dragging one leg around behind me!
4. Fainting. This was a doozy. I fainted in the check out line at the grocery store while 4-months-pregnant with my first. I didn't even look pregnant so the clerk probably thought I was drunk. And, yes, my husband was on a business trip. A nice lady drove me and my groceries home from the store. I still remember the doctors and nurses were so "whatever" about it when I called to describe it to them on the phone. Unless I had fainted and hit my head, they honestly didn't care! Seriously, I started to joke that you could grow a third nipple and the doctor or nurse would blithely reply "that happens to some women in pregnancy."
Now it's your turn.
What crazy, annoying pregnancy side effects did you experience?
Free image courtesy of FreeDigitalPhotos.net