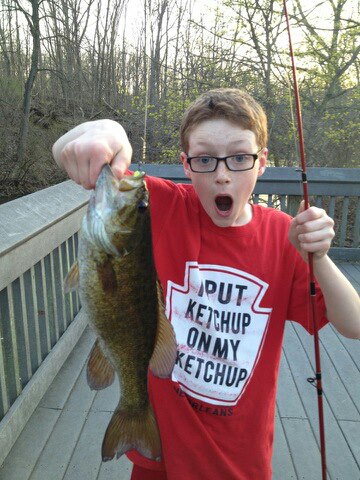 This week my son turns ten years old. I can't believe it. I am officially one of those old mothers who crows, "It goes by so fast!" and "He'll always be my baby!"
In honor of his tenth birthday, I present ten things I love about my ten-year-old son, Will.
1. He rocks socks with his Crocs and doesn't care what anyone else thinks about that.
2. He has the loveliest reddish-brown hair. Very distinct. No one knows where it comes from (and yes, I've heard all the mailman jokes!)
3. He's better at Everyday Mathematics, and pretty much all mathematics, than I am.
4. He can be so kind to his little sister. (Notice I wrote "can be"!)
5. He has no fear of chatting with adults. He freely converses with any adult he meets: sales clerks, wait staff, teachers, coaches, neighbors, etc.
6. He is passionate about ice hockey and video games.
7. He has professed his belief in God and Jesus.
8. He loves sugar and carbs. He has tried raw tomatoes five times  in his life and every time he has thrown up. (TMI?!?)
9. He made me a mom.
10. He's my son, a gift from God, and everything he is supposed to be!
Happy birthday, Will! I love you!