I stumbled upon the cartoon below and knew it was perfect for my Father's Day post: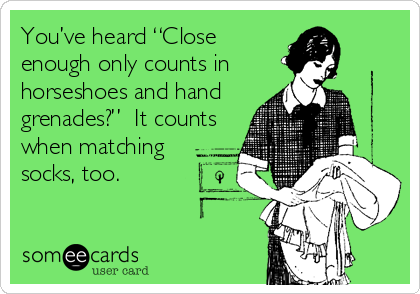 Indeed, if there was *one thing* my father always said while I was growing up, it was "Close only counts in horseshoes and hand grenades."
Actually, this wasn't the only thing he said. There were many other nuggets of wisdom he spouted.
Over and over.
Now, to give you some context for the life lessons he passed down, I should mention a few things about my dad. He grew up in the Midwest, was an avid Boy Scout, played professional football for 13 years, and worked as a mechanical engineer. And, he is a great guy.
Without further ado, here are the 5 Life Lessons I learned from my Dad:
1. Close only counts in horseshoes and hand grenades.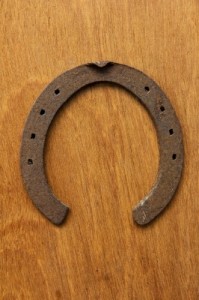 2. Nobody ever said life was fair.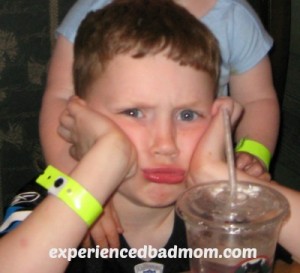 3. Always blame "barking spiders" for any gas that you may have passed.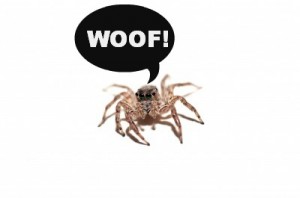 4. When sprinting, run on your toes.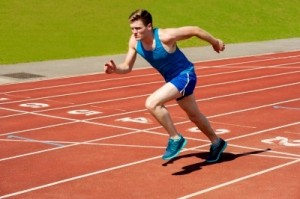 5. "Walk it off" is the only first aid you need.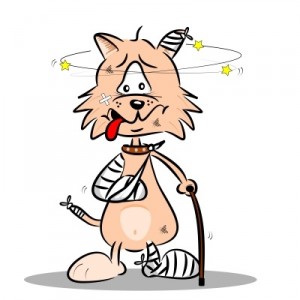 Thanks, Dad, for teaching me these important life lessons. Happy Father's Day!
What about you? What life lessons has your dad taught you?
Horseshoe picture courtesy of ponsulak/Freedigitalphotos.net;  Spider photo courtesy of  Arvind Balarman/Freedigitalphotos.net; Sprinter photo courtesy of stockimages/Freedigitalphotos.net; Injured Cartoon Cat courtesy of Grant Cochrane/Freedigitalphotos.net.